Events
Upcoming Education Events to feed your brain.
View All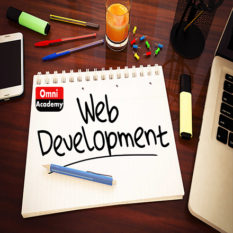 مجال الويب ديفيلويمنت بقى من اقوى المجالات للعمل في الوقت الحالي، ومن اكتر المجالات اللي ليها مستقبل قوي، والاسباب في انك تتعلمها كتير جداً...
What People Say
How real people said about Education WordPress Theme.
Peter Packer
Front-end Developer
" LearnPress WordPress LMS Plugin designed with flexible & scalable eLearning system in mind. This WordPress eLearning Plugin comes up with 10+ addons (and counting) to extend the ability of this WordPress Learning Management System. This is incredible. "
Manuel
Designer
" LearnPress is a comprehensive LMS solution for WordPress. This WordPress LMS Plugin can be used to easily create & sell courses online. Each course curriculum can be made with lessons & quizzes which can be managed with easy-to-use user interface, it never gets easier with LearnPress. "

Eng Ayman Shokry
Network&System Engineer
New vision A place to learn with high Academic professional way , a place able you to improve your abilities , a place makes u feel home , Never you will feel bored , always will wait the day you are going back to get more information and knowledge , Never u will be stucked on the track , always Ask and you will always get the answer , You will gain friendship and social activities , you will unleash the professional person inside you , you will find the trustable leader which gonna lead you to the right path. NewVision is not a place , it's a chance to get.
Elsie
Copyrighter
" You don't need a whole ecommerce system to sell your online courses. Paypal, Stripe payment methods integration can help you sell your courses out of the box. In the case you wanna use WooCommerce, this awesome WordPress LMS Plugin will serve you well too. "
Anthony
CEO at Thimpress
" Education WP Theme is a comprehensive LMS solution for WordPress Theme. This beautiful theme based on LearnPress - the best WordPress LMS plugin. Education WP theme will bring you the best LMS experience ever with super friendly UX and complete eLearning features. "
Subscribe now and receive weekly newsletter with educational materials, new courses, interesting posts, popular books and much more!