VMware Certified Associate 6 – Data Center Virtualization (VCA6-DCV)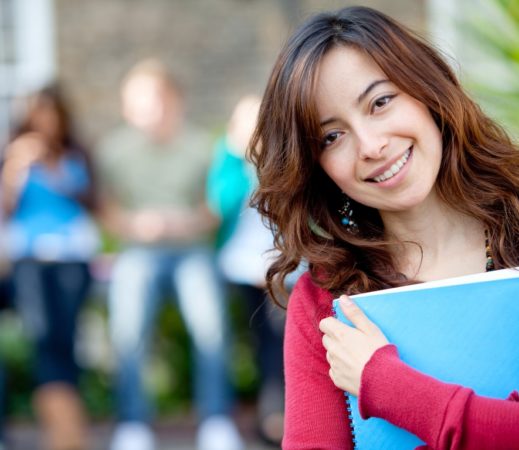 Course description
Gain greater credibility when discussing data center virtualization, the business challenges that vSphere is designed to address, and how virtualizing the data center with vSphere addresses those challenges. You'll be able to define the technical requirements for data center virtualization, describe and differentiate vSphere related products and technologies and identify common use cases and how they can be addressed.
This exam tests candidates on their skills and abilities identifying technical requirements for managing a VMware vSphere 6 environment and aligning them with the technical products and solutions that meet those requirements.
This intensive hands-on lab training course focuses on installing, configuring, managing and troubleshooting VMware vSphere® 6, including VMware ESXi™ 6 and VMware vCenter Server™ 6. This course combines the content of our best-selling VMware vSphere: Install, Configure, Manage course with troubleshooting skills needed for maintaining highly available and scalable vSphere environments.
Exam ID :
Course outlines :
Lesson 1 : Course Introduction
Introductions and course logistics
Course objectives
Lesson 2 : Software-Defined Data Center
Introduce virtualization and vSphere components
Explain the concepts of server, network, and storage virtualization
Describe where vSphere fits into the cloud architecture
Install and use vSphere user interfaces
Describe the ESXi architecture and configure various ESXi settings
Lesson 3 : Creating Virtual Machines
Introduce virtual machines, virtual machine hardware, and virtual machine files
Deploy a single virtual machine
Explain the importance of VMware Tools™
Describe how to import an OVF template
Lesson 4 : VMware vCenter Server
Introduce vCenter Server architecture
Introduce vCenter Server Appliance
Install and configure vCenter Server Appliance
Use the vSphere Web Client
Configure VMware vCenter™ Single Sign-On™ and VMware Platform Services Controller™
Manage vCenter Server inventory objects and licenses
Lesson 5 : Troubleshooting vSphere
Use a structured approach to troubleshoot issues in vSphere
Discuss options for running vSphere commands
Locate and use important vSphere log files
Lesson 6 : Configuring and Managing Virtual Networks
Describe, create, and manage a standard switch
Describe and modify standard switch properties
Describe the NIC teaming of a standard switch port group
Describe, create, and manage a distributed switch
Troubleshoot virtual networking
Lesson 7 : Configuring and Managing Virtual Storage
Introduce storage protocols and device names
Configure ESXi with iSCSI, NFS, and Fibre Channel storage
Create and manage vSphere VMFS datastores
Introduce VMware Virtual SAN™ datastores
Troubleshoot virtual storage
Lesson 8 : Virtual Machine Management
Use templates and cloning to deploy virtual machines
Modify and manage virtual machines
Create and manage virtual machine snapshots
Perform vSphere vMotion and vSphere Storage vMotion migrations
Create VMware vSphere® vApp™
Describe the types of content libraries
Troubleshoot virtual machines and snapshots
Lesson 9 : Resource Management and Monitoring
Introduce virtual CPU and memory concepts
Describe methods for optimizing CPU and memory usage
Configure and manage resource pools
Use vCenter Server performance graphs and alarms to monitor resource usage
Use vRealize Operations Manager to manage a software-defined data center
Troubleshoot ESXi and vCenter Server
Lesson 10 : vSphere HA and vSphere FT
Explain the vSphere HA architecture
Configure and manage a vSphere HA cluster
Set vSphere HA advanced parameters
Enable vSphere FT on a virtual machine
Describe vSphere Replication and vSphere Data Protection
Troubleshoot vSphere HA
Lesson 11 : Host Scalability with vSphere DRS
Describe the functions of a vSphere DRS cluster
Create a vSphere DRS cluster
View information about a vSphere DRS cluster
Troubleshoot vSphere DRS clusters
Lesson 12 : vSphere Update Manager and Host Maintenance
Describe, install, and configure vSphere Update Manager
Describe and use host profiles
Use baselines and remediate ESXi hosts
Perform patch management
Lesson 13 : Installing vSphere Components
Describe how to install ESXi interactively
Identify the basic requirements for an ESXi host to boot from SAN
Identify system requirements to install vCenter Server
Install vCenter Server on a supported Windows system
Course Features
Lectures

0

Quizzes

0

Duration

40 hours

Skill level

Associate

Language

English

Students

1

Certificate

No

Assessments

Self